If you're new to the world of online work, you may be wondering what the best options are for you. Here are some of the best online jobs for beginners:
Data entry
Data entry involves inputting information into a computer system or database. It's a simple job that doesn't require any special skills or training, making it a great option for beginners.
Customer service
Many companies hire customer service representatives to answer questions and resolve problems for their customers. This job can be done entirely online and often requires only a high school diploma or GED.
Virtual Assistant
A virtual assistant is an independent contractor who provides administrative, technical, or creative assistance to clients remotely. This can include tasks such as scheduling appointments, managing emails, and conducting research.
Social media manager
If you have a strong understanding of social media platforms and know how to create engaging content, you might consider working as a social media manager. This job involves creating and publishing posts, engaging with followers, and analyzing metrics to determine the effectiveness of campaigns.
Online tutor
If you have expertise in a particular subject, you might consider becoming an online tutor. There are many platforms that allow you to connect with students in need of tutoring, and you can usually set your own rates and schedule.
Transcriptionist
Transcriptionists convert audio and video recordings into written documents. While some transcription jobs may require specialized knowledge or training, many are suitable for beginners.
Online survey taker
If you're looking for a flexible and easy way to earn extra money, you might consider taking online surveys. While the pay for this type of work is generally low, it can be a good option for beginners who don't have a lot of experience or specific skills.
Freelance writer
If you have a passion for writing and can produce high-quality content, you might consider becoming a freelance writer. There are many websites and job boards that connect writers with clients looking for written content.
Web developer
If you have an interest in coding and web design, you might consider starting a career as a web developer. While this job does require some training and knowledge of programming languages, there are many resources available to help you learn the skills you need.
Online seller
If you have a knack for finding great deals and are comfortable using platforms like eBay and Etsy, you might consider starting an online business. You can sell a variety of products, from handmade crafts to vintage finds and set your own schedule and pricing.
Why pick online jobs?
Online jobs have become increasingly popular in recent years, and for good reason. Here are just a few of the benefits of online work: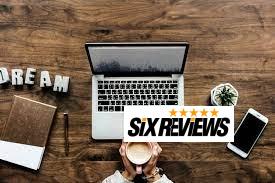 Flexibility: One of the biggest advantages of online jobs is the ability to work from anywhere. As long as you have a reliable internet connection, you can work from home, at a coffee shop, or even while traveling. This flexibility allows you to set your own schedule and work at a pace that suits you.
Lower overhead: With an online job, you don't have to worry about commuting costs, expensive office attire, or the cost of maintaining a physical workspace. This can save you money and allow you to redirect those resources toward other areas of your life.
Variety: The internet has opened up a world of possibilities for online work, with a wide range of industries and job types available. Whether you're interested in customer service, writing, programming, or something else entirely, you can likely find an online job that fits your skills and interests.
Independence: Online work allows you to be your own boss and take control of your career. You can work as an employee or as an independent contractor, depending on your preferences and goals.
Global opportunities: With an online job, you're not limited to working with clients or companies in your local area. You can connect with clients and organizations all over the world, opening up a whole new world of opportunities.
Overall, online jobs offer a great deal of flexibility, convenience, and independence. If you're looking to start a career or earn extra money on the side, an online job may be the perfect fit for you.
Conclusion on the Best Online Jobs
While these are some of the best online jobs for beginners, it's important to do your research and find the option that best fits your skills and interests. With the right approach and a bit of hard work, you can find a rewarding and fulfilling online career.